News & Updates
August 16, 2016
There are as many ways to skin a cat, so to speak, as there are to read lines.   First, a dramatic reading of The Destruction of Sennacherib, from Byron's Hebrew Melodies (1815).
To show the flexibility of great language to a variety of reading styles, here is another recording of the same poem, purposely denuded of obvious emotionality, but still with a certain low-key intensity, hewing more closely to its inherent rhythmicality.
Of course, this implies that the speaker of the former reading is not he of the latter. We have the freedom to imagine expansively, rather than simply suffer the constraint of acting with reference to one's own remembrance of personal emotionality. The result: a dramatic (no pun intended) difference in the ideas ultimately conveyed.
August 1, 2016
I'm very pleased to have been hired to narrate the non-fiction title, Horse Tricks, by Keith Hosman, a well-known Texas horse trainer, for use by his equestrian clientele throughout the U.S.
July 14, 2016
July 5, 2016
I am very pleased to announce that Deyan Audio (www.deyanaudio.com) has added me to the casting roster. Please visit their site for more about this fine audiobook producer and their (extensive) credits and awards.
June 25, 2016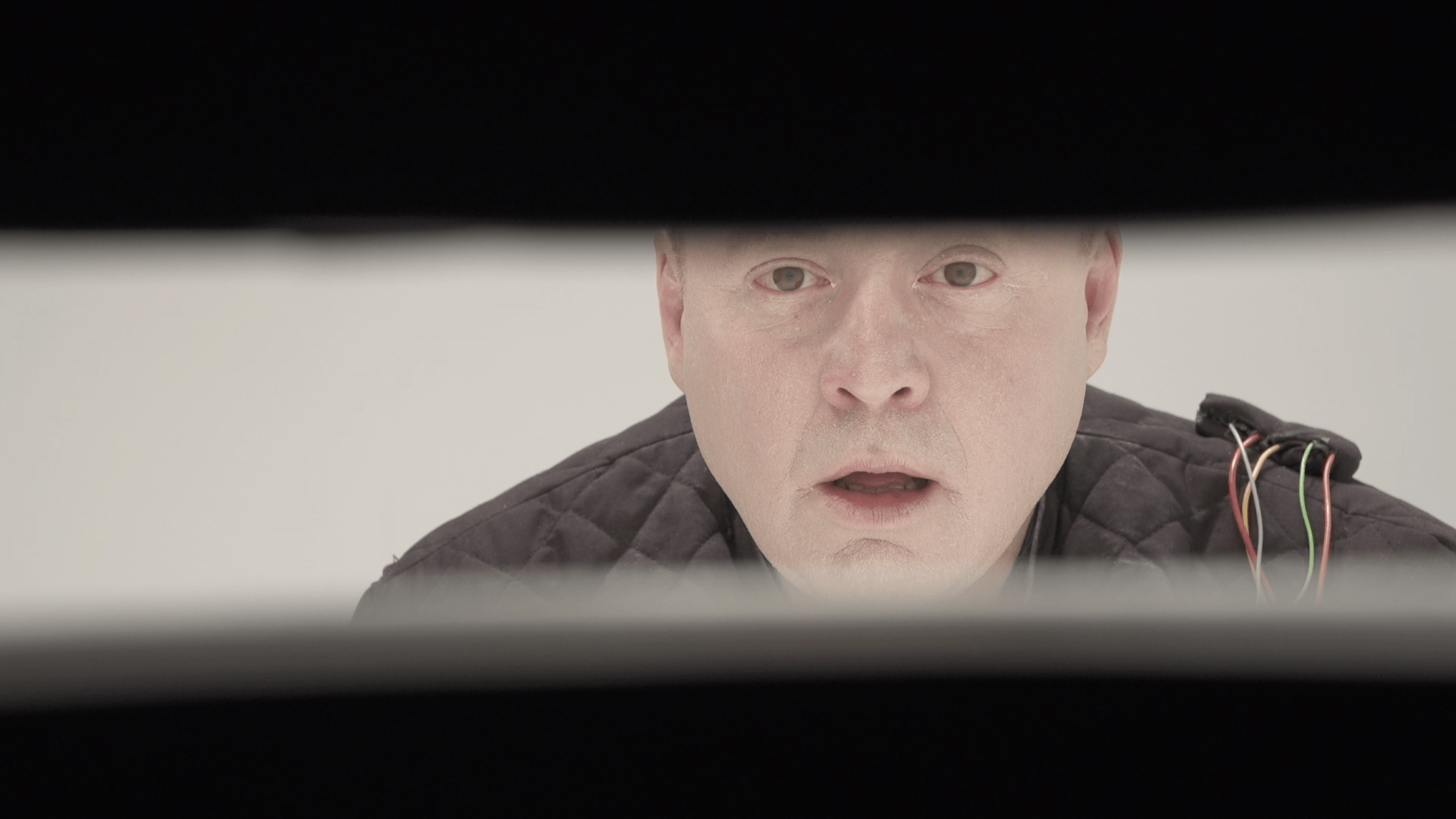 ZERO-TWO, in which I play the lead (and sole character on screen) premieres at the AFS Cinema in Austin, TX, tomorrow, Sunday, June 26, 2016 at 4 PM. $5.00 Details here.
This SAG-AFTRA short film is the production of a group of young filmmakers, led by Elisabetta Lucia Diorio.  "Young" gives a mistaken impression. I should say, rather: youthful, but very advanced and capable for their apparent ages. I think you'll be surprised and delighted by the work. Music has been scored and dance choreographed for it — all by Austin talent.
June 16, 2016
At this passage, I sighed with relief and distinct pleasure — as with an oasis found in the desert.
"…we are not seeking the credibility of true truth, the real or the truth of "realism," but rather, that of formal exaggeration. We demonstrate a recognizable, known truth, but in a different form than that found in reality. This truth is deformed, excessive, so as to confer on the represented fact the sense of an exemplary occurrence."
–Antonio Fava, the great practitioner of Commedia dell'Arte, in his "The Comic Mask in the Commedia dell'Arte."
June 14, 2016
A still from the film ZERO-TWO, directed by Elisabetta Lucia Diorio, to premiere  at the McCallum Theater, Austin, TX.  This still shows color correction choices from which the post editor (and Betta) select the right color atmosphere for the scene.  (Photography — Manuel Taylor).
June 7, 2016
A still from the stage production of SCAPINO!, a musical by Jim Dale and Frank Dunlop, directed by George Brock at the Unity Theatre, currently running until June 19, 2016.  
SCAPINO! is a madcap farce, loosely based upon Moliere with stock characters reminiscent of both neoclassical theater and that of the earlier Commedia del Arte.   That is, the characters are human types and the stage is a hive for physical comedy.
The script gives no indication of the character of the Headwaiter. However, the director, George Brock has given me the opportunity to develop him.  Headwaiter, as I have played him, is a greasy, malingering, sex-crazed, gambling, dull, friendless, curmudgeonly and entirely harmless old fool.  
Following in that centuries old tradition (still alive in Naples!) — at least, that has been my intention — I asked for a wig.  My intention was to use the wig in place of the traditional mask, or at least in that spirit.  In other words, not to conceal character, but to reveal it.   George Brock saw the wig on the day of our Photo Call and shouted out, "YES!"    It has been a great pleasure to work with such a capable director whose knowledge of theater is surpassing (!) good.  I hope to work with him again.
In this scene, Headwaiter sings, "Danny Boy," while taking or at least attempting to take, a swig from the flask he carries at all times.  Yes, an Italian waiter singing as an Irish tenor!  The surprise in this scene I shan't disclose until the end of the run, just in case someone with tickets happens across this blog.
[Image: Scott Hill.  Used with the photographer's permission.]
June 2, 2016
A still from the film Zero-Two, directed by Elisabetta Diorio, currently in post and soon to premiere in Austin. Initial screenings have been positive, I'm told. Delighted to hear it.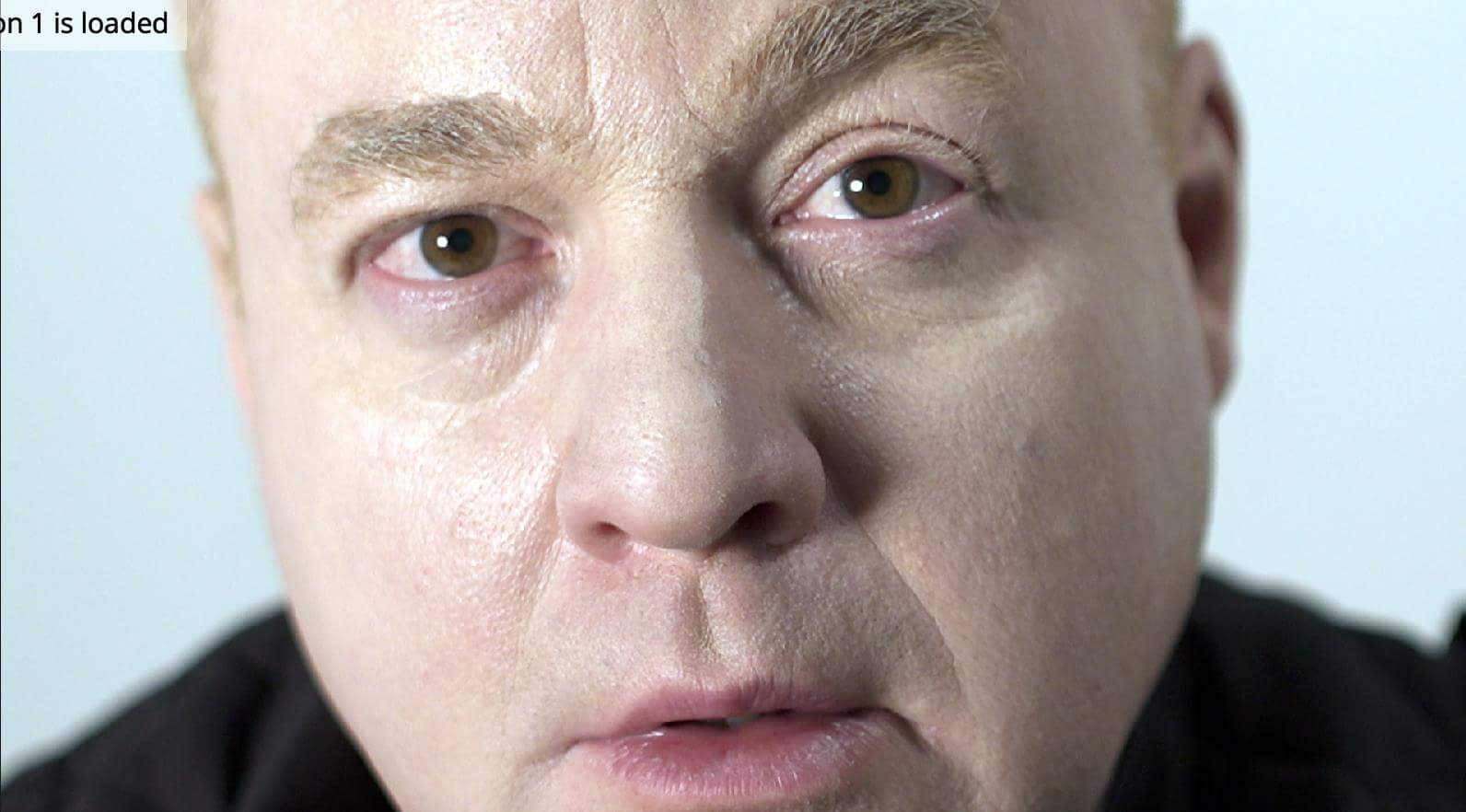 June 1, 2016
A recent acquisition. Circa 1920. Unattributed authorship, likely cribbed from other sources, and many of jokes are English!
"Poor Harry was killed by a revolving crane!"
"They have such fierce birds in America."
But others seem to be local to New York City, many straight from the Yiddish theater, like this one.
"Can you place my son-in-law in your office?":
"Sure, but why don't you hire him for your own business?"
"He's good for nothing! Who wants him?"
And this one, surely from the Midwest.
"Mama! Daddy called the nurse an angel. Can she fly?"
"Very soon, dear, very soon."